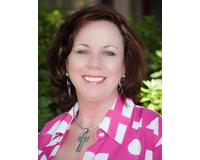 My clientele appreciate and benefit from the expertise that I provide, how I provide it and the enormous advantages they receive from it.
I joined Mariner Realty in 2014 specializing in residential, rural and commercial real estate.
I am a graduate of Sam Houston State University with a Bachelor of Arts degree in Business Administration. After graduation, I launched my career as a Marketing Executive with Dinerstein Management, one of the major multi-family management companies in Houston, Texas.
My experience as a marketing executive launched me into a successful 25-year career in real estate in the Walker, Montgomery, and Harris county areas. I have worked every aspect of the industry representing sellers, buyers, and investors, in both the residential and commercial market.
I have been trained and inspired in Life Leadership from some of the best like Orrin Woodward, John Maxwell and Darren Hardy. I incorporate my leadership skills and training into my real-estate career. I will strive to epitomize integrity, energy and hard work in every detail of your real estate transaction.
I am a member of the Walker County Rotary Club and attend the Fellowship of Huntsville Church where I enjoy providing fellowship activities for senior citizen groups. I also serve in the community by volunteering for the Wounded Warrior and Family Support Center.
I am a strong negotiator and a problem solver with a can-do attitude.
I will make your dreams become a reality.
Send Terri a Message